Commission and OECD kick-start their partnership to provide governance support to CCRI Fellows
Published on 28.09.2023
We are delighted to announce that the Organisation for Economic Co-operation and Development (OECD) is getting to work on supporting several CCRI Fellows as part of a its partnership with the European Commission.
Countries:
France,
Finland,
Netherlands,
Norway
Image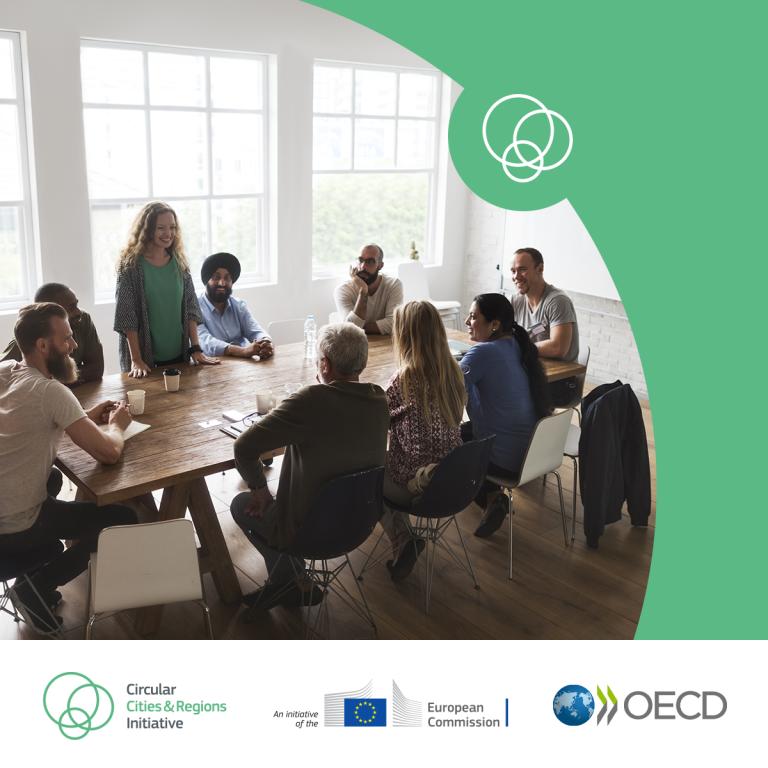 More information
This news follows the announcement earlier this year that both the OECD and the European Investment Bank had joined the CCRI as strategic partners. Through these partnerships, the two organisations will provide complementary support on governance- and financing-related aspects respectively.
 
The partnership between the Commission and the OECD is set to provide support to 10 cities and regions, predominantly CCRI Fellows, with circular economy diagnostic and solutions in the framework of its Circular Economy in Cities and Regions Programme. In particular, the OECD's support will focus on circular economy governance.
Which Fellows will receive support?
 
The CCRI Fellows are European cities, regions and territorial clusters implementing the circular economy transition. They each have a strong interest in sharing and expanding their knowledge. 
 
Within the framework of the CCRI, the Fellows are involved in dedicated capacity-building and peer-learning activities, including thematic working groups and webinars.
 
As part of the Commission's partnership with the OECD, several Fellows will receive support from the OECD in the framework of the OECD Programme on the Circular Economy in Cities and Regions. This will entail support in the development and implementation of their circular economy strategies and programmes, with a focus on the governance-enabling conditions for the transition. This support will complement the support already provided by the CCRI's Coordination and Support Office and its partners under the initiative.
 
So far, six CCRI Fellows have confirmed their participation:
 

These cities and regions were selected due to their interest in strengthening governance and with geographical balance in mind.
 
A further four cities and regions will also receive support, with discussions ongoing to determine their participation. Stay tuned for further news.
 
How will the OECD support Fellows?
 
The OECD will involve selected cities and regions as case studies in multi-stakeholder policy dialogues. These dialogues will involve various levels of government and stakeholders from the public, private and non-profit sectors, as well as international experts who will act as peer reviewers. 
 
OECD policy dialogues are a collaborative process aiming to support constructive, evidence-based dialogue. The OECD will conduct a field mission to each participating city or region, where OECD representatives will interview key stakeholders, for instance local, regional or national-level policymakers in government, academics, members of the business community, and civil society groups such as NGOs. 
 
The missions will also involve international peer reviewers in the form of public officials and experts from other OECD countries. At the end of the policy dialogues, the OECD will publish reports for the selected cities and regions, including a set of recommended actions.
 
The OECD's missions will begin around the end of October and will continue throughout 2024.