Selection of Pilots and Fellows confirmed!
Published on 13.04.2023
We are delighted to announce that, after over 100 applications, 12 Pilots and 25 Fellows have been selected.

These cities, regions and territorial clusters cover 18 countries, with 13 participants in Western Europe, 11 in Northern Europe, 9 in Southern Europe, and 4 in Eastern & Central Europe.
Countries:
Norway,
Italy,
Spain,
Belgium,
Sweden,
Portugal,
Finland,
Germany,
Slovenia,
France,
Denmark,
Greece,
Ireland,
Estonia,
Netherlands,
Czech Republic,
Bulgaria,
United Kingdom
Image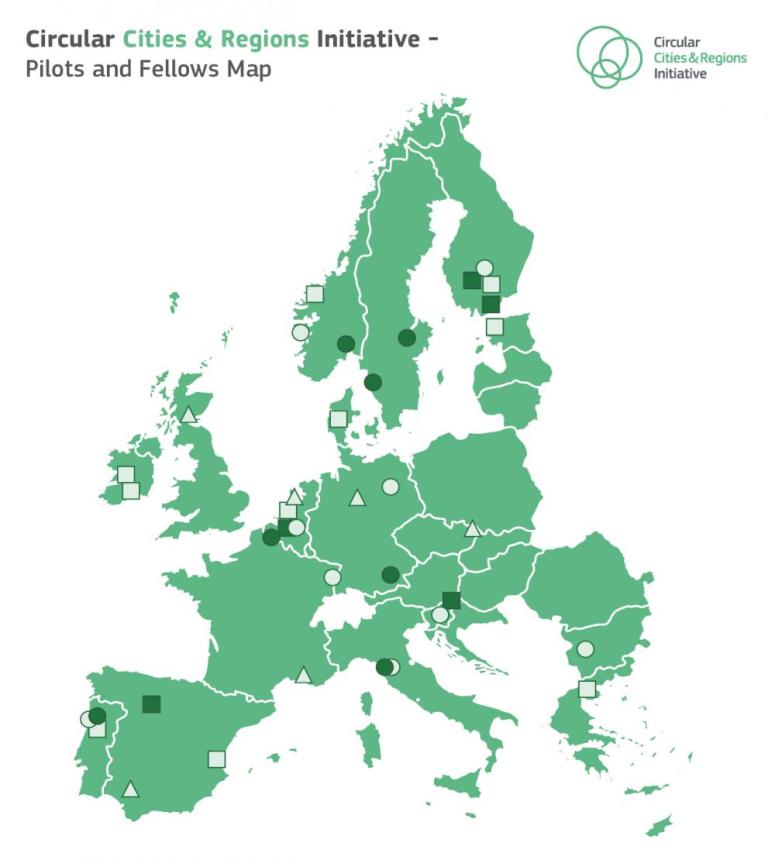 More information
By participating in the CCRI, the Pilots and Fellows will work closely with the CCRI Coordination and Support Office and each other to lead Europe's circular economy transition.

Their experiences and learning processes will also feed into the CCRI's knowledge base, for which this website provides a central hub. Make sure you subscribe to the CCRI newsletter to stay up to date.   Thank you to all stakeholders who applied and congratulations to the selected Pilots and Fellows! More information, including the full list of those selected, is available on the CCRI stakeholders page. 
Image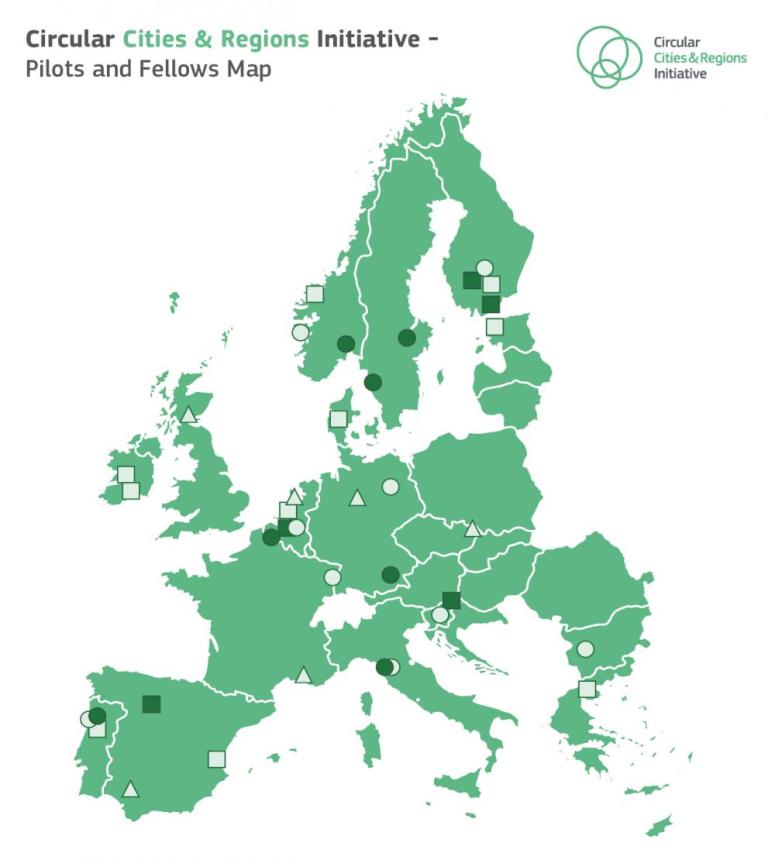 Type of territories involved