Meet the CCRI stakeholders: Uppsala (CCRI Pilot)
Published on 30.10.2023
In this month's CCRI stakeholder interview, we speak to David Preuss, Development manager in the sustainability department of Uppsala.

David tells us what this CCRI Pilot is doing to get on track to meet its long-term climate targets, including its work under the umbrella of the EU-financed NetZeroCities project.
 
David also explains why the construction sector holds the key and how Uppsala is working to overcome the barriers it faces when it comes to implementing circular solutions.
 
Image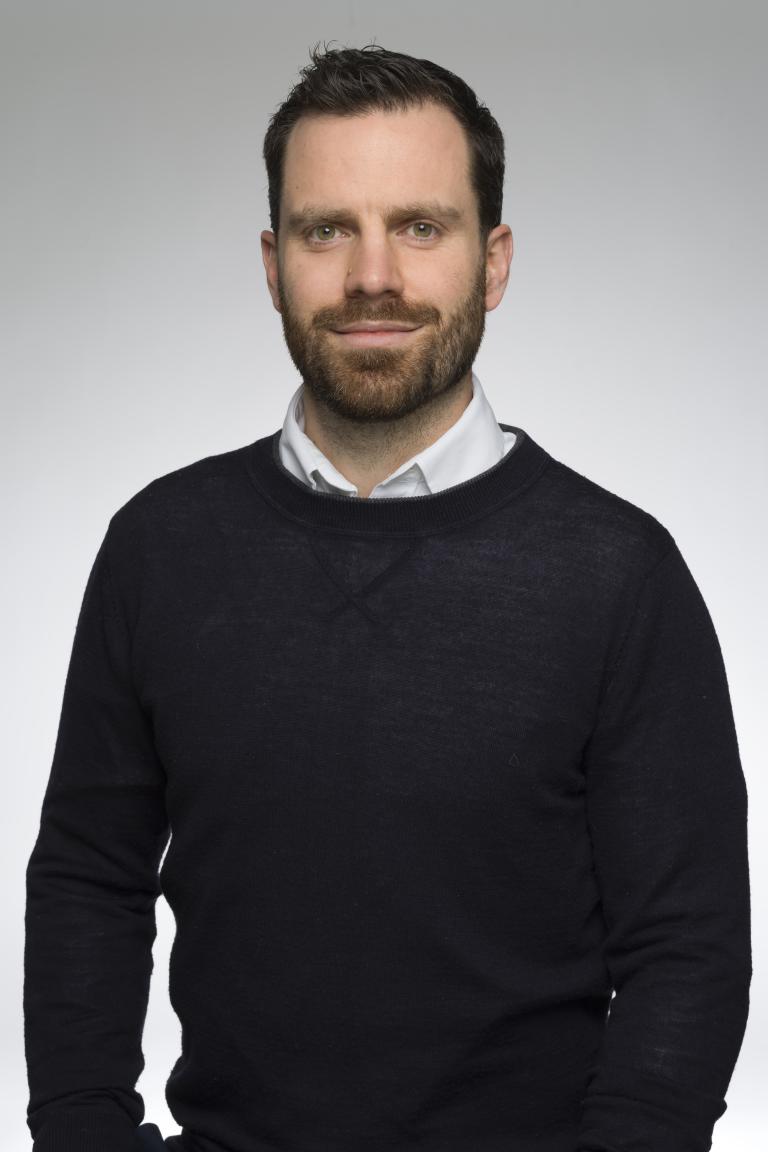 What are the main challenges that you face in your city or region?
Despite its reputation as one of Europe's most sustainable mid-sized cities, Uppsala is not currently on track to meet its long-term climate goals. In fact, the pace of Uppsala's climate transition will need to increase at least fivefold to put Uppsala on a 1.5-degree pathway. That said, significant efforts are underway to close this gap and reach climate neutrality by 2030.

Under the umbrella of the EU-financed NetZeroCities project, Uppsala is in the process of developing a new climate budget that will set binding emission caps for all its municipal departments and companies, and it is intensifying its efforts to boost the reuse of construction materials in municipal building projects. These efforts go hand in hand with Uppsala's participation in the CCRI. 

Circularity in the construction sector will be key for the decarbonisation of Uppsala's economy, not least when considering that Uppsala has long been one of Sweden's fastest growing municipalities. Uppsala's population grew by 18 % between 2013 and 2022 and it is estimated to grow by an additional 37 % by 2050 – primarily thanks to a net inflow of people moving to the municipality. 

This is testament to Uppsala's vibrant economy and cultural life, but also creates significant demand for housing and infrastructure. Going forward, around 2 000 to 3 000 new apartments will need to be added annually to Uppsala's existing building stock.
What kind of CSS are you implementing (or developing)? What are the main barriers and drivers?
The primary goal of Uppsala's Circular Systemic Solutions (CSS) is to create a commercially viable market for secondary raw construction materials and establish a physical marketplace for the re-use of construction materials. These workstreams entail the development of entirely new reuse chains and business models, comprehensive inventory systems as well as digital systems for improved material management, logistics and matchmaking.

Barriers to the implementation of the CSS are manifold and vary in nature. For example:
 
Municipalities lack the legal competences to ensure that privately owned buildings are disassembled rather than demolished, which may reduce the flow of reusable materials in the local market. 
Many potentially reusable materials fail to enter the market due to being sorted as waste, which prevents municipal and private actors from utilising them in future projects.
Pre-used building materials are often more expensive than new ones, in part due to the costs that arise from disassembly, storage and compliance checks, which undermines their economic use case.
A lack of data on the composition of pre-used materials can undermine the ability of re-sellers to provide buyers with enforceable performance guarantees and impede building code compliance. It also puts additional pressures on local inventory capacities.
Specifying reusable construction products tends to be significantly more complicated than specifying new materials, also due to the above.
As a result of these and other potential barriers, economic actors may be hesitant to invest private capital in an unproven market.

That said, there is a tremendous energy in Uppsala to make CSS a reality, and it is fuelled by the active engagement of local and national actors from all parts of the reuse chain. In early September, more than 150 representatives from the construction sector gathered at a reuse event in Ulleråker, a fast-growing district where the reuse of building materials forms a key part of the local development strategy.

Most of the actors that were present in Ulleråker will continue their discussions in the dedicated working group on the reuse of building materials of Uppsala Climate Protocol (UPC) ‒ Uppsala's local climate pact. Bringing together a critical mass of relevant actors, the group will play a central role in developing a business model and use case for Uppsala's local secondary raw construction materials market. The municipality is also actively supporting this development by adopting local zoning regulations that promote the reuse of building materials.
How is participating in the CCRI helping you overcome these challenges?
Many of the barriers mentioned above can be successfully tackled at the local level, but some will require national and European solutions.

The CCRI provides Uppsala with an excellent platform to learn from other cities and highlight challenges that municipal actors cannot solve on their own. It also provides Uppsala with valuable information when it comes to identifying suitable EU funding opportunities for local circularity projects.

Knowing that the efforts that are being undertaken in Uppsala are part of a wider European initiative undoubtedly also serves as additional motivation for everyone involved.

To find out more about Uppsala, visit their profile on our website.