Join us at EU Regions Week!
Published on 13.04.2023
On 10-13 October 2022, the European Week of Regions and Cities will be discussing the importance of local and regional-level involvement for coherent European governance. As part of this event, we invite you to join us to discuss circular systemic solutions!
Countries:
Not applicable
Image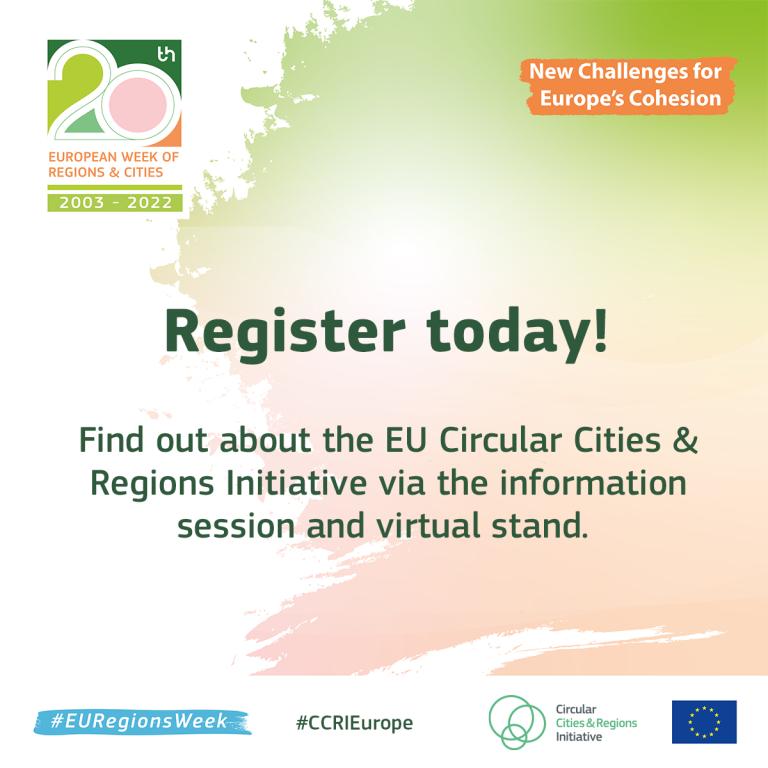 More information
A virtual info session on 'Implementing circular systemic solutions in cities and regions' will be hosted by the European Commission's Directorate-General for Research and Innovation on 13 October at 12:30‒13:30 CET. It will feature speakers from the CCRI Coordination and Support Office (CCRI-CSO), the city of Asker (CCRI Pilot) and the Region of Central Macedonia (CCRI Fellow). To add this session to your schedule, visit the page on Swapcard.

Meanwhile, the CCRI-CSO team will be hosting a virtual stand featuring presentations, materials and a quiz about the CCRI. The team will also be available for virtual meetings. Further details will be accessible via Swapcard. The full list of events and registration information is available on the EU Regions Week website.
Image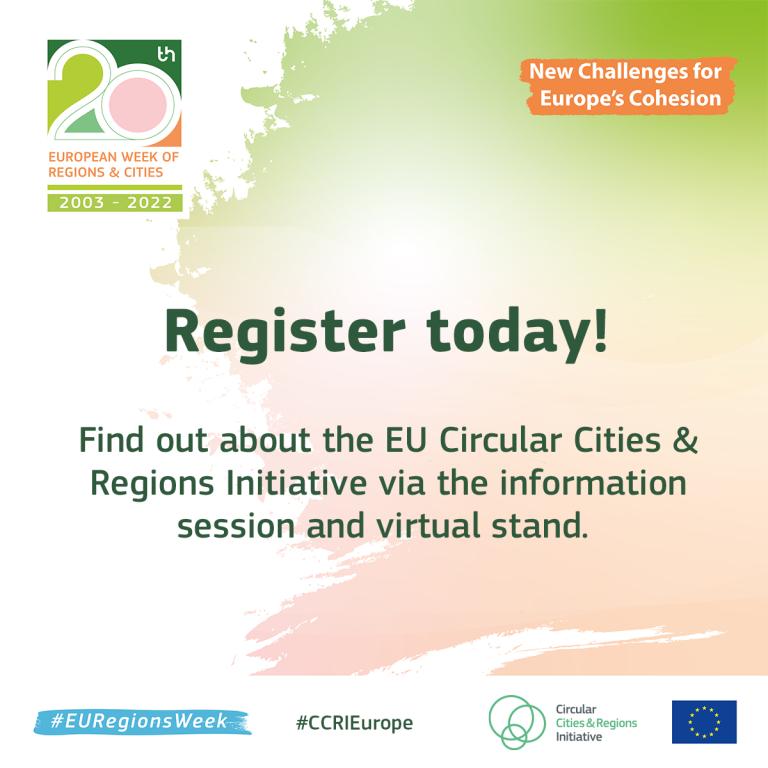 Type of territories involved