EU Green Week Webinar on Circular Systemic Solutions for Regions and Cities in Action
Published on 13.04.2023
As part of EU Green Week, the CCRI Coordination and Support Office organised a partner event on 1 June, entitled 'Circular systemic solutions for regions and cities in action', introducing the Initiative.
Countries:
Not applicable
Image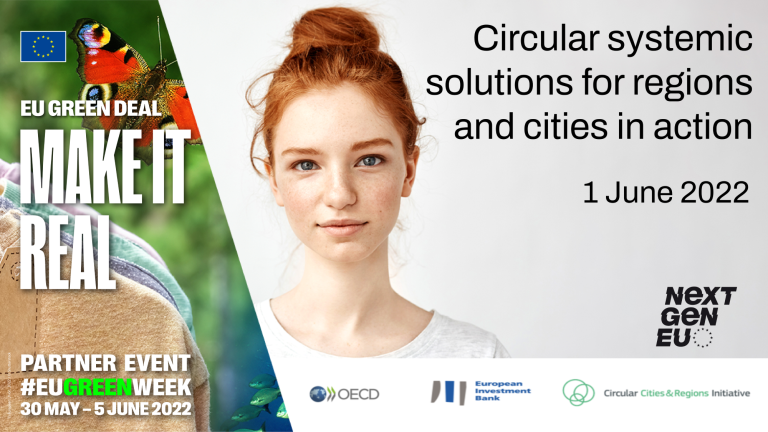 More information
EU Green Week 2022 took place on 30 May – 5 June! Organised by the European Commission's Directorate-General for Environment, this high-level event is an annual opportunity to debate environmental policy with policymakers, leading environmentalists and stakeholders from Europe and beyond. This year's edition focused on the overarching theme of the European Green Deal.

As part of the week, the CCRI took part in a partner event on Wednesday 1 June. In this partner event, entitled Circular Systemic Solutions for Regions and Cities in Action, the Circular Cities and Regions Initiative Coordination and Support Office (CCRI-CSO) presented its technical and financial support for the advancement of circularity.

The event also featured presentations by the Organisation for Economic Co-operation and Development (OECD) and the European Investment Bank (EIB)'s Circular City Centre (C3), followed by an open debate with the audience, where the attendees had the opportunity to interact with the speakers on common barriers and opportunities.
Image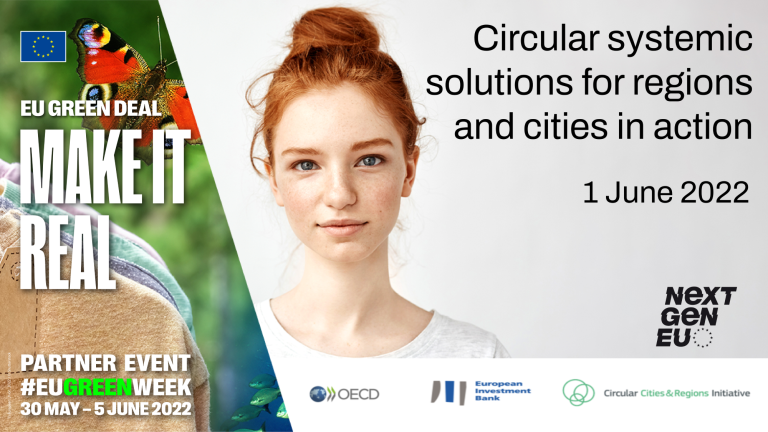 Type of territories involved