Sectors:
Circular resource management
Industrial symbiosis
Gothenburg
Updated on 19.09.2023
Gothenburg is Sweden's second largest city and one of its largest employers, with ~ 55 000 employees. The city is a frontrunner in the green transition and has adopted ambitious goals to reduce waste by 40 % and decrease climate impact from purchases by 90 % within its operation. 
 
Recently, we were chosen as one of the Horizon Europe 100 Climate Neutral and Smart Cities. Gothenburg City Leasing is the department responsible to lead and coordinate the city's circular strategy, due to its core mission of financing the city's products and services. Gothenburg's circular work is carried out cross-sectorally, where 50–75 people work with the circular transition as part of their daily mission, for example, a strategy group was formed in 2021, consisting of representatives from ten key departments. 
Image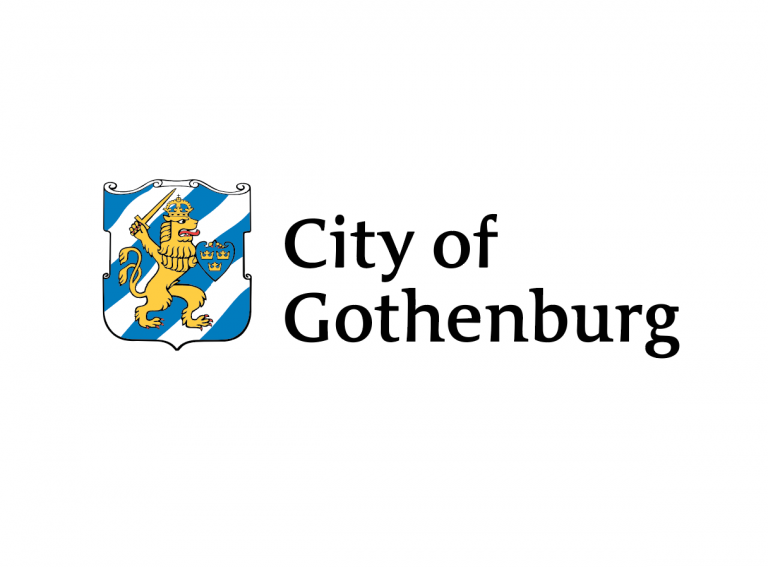 Unit/department/section
Cirkulara Goteborg 
Gothenburg City Leasing 
Main partners/stakeholders
Other departments of the city (10 key departments). 

Regional and national actors and networks of other municipalities. 

Business actors, in different product and service areas, connected to, for example, the City's procurement. 

National and local network of the circular construction area. 

The other two metropolitan cities (Malmoe and Stockholm) 

Local actors in Gothenburg, from different sectors (academy, civil society and businesses). 
Link to existing circular economy action plan
A circular strategy group, formed in 2021 with representatives from ten different key departments, has developed a roadmap and Circular Economy Action Plan (CEAP), based on the decided, local goals. The actions are developed and carried out cross-sectorally, together with different stakeholders. 
 
According to three circular sub-strategies, Gothenburg aims to become a Circular Customer, will collaborate and act for a Circular Gothenburg and become a circular forerunner nationally and internationally. Actions implemented between 2022–2024 will provide increased capacity for circular transition through: 
Activating the City's own demand for circular business models, circular design, reused & recycled materials through circular adaptation of existing and new procurement agreements. 

Stimulate the market to move from linear to circular business models. 

Provide good conditions and developed systems within the city's organisation to reuse, share, repair and renovate products. 

Develop a systemised collaboration for a 'Circular Gothenburg 2030' and become a circular forerunner nationally and internationally. 

Memorandum of Understanding between nearly 40 public and private property owners on circular construction and demolition. 
Objectives
This information will be filled in at a later stage
Other activities
Construction and demolition: 
A practical guide developed for public procurement on how public procurement can be used as a tool to speed up circular transition in the construction and demolition area. 

A pre-study, about a metropolitan agreement for circular construction 2030 between the three biggest cities in Sweden, initiated and project managed by the City of Gothenburg. 

A local cross-sectoral platform developed and launched in August 2022 for actors in construction and demolition, initiated by the city. 
Purchase and procurement: 
Two development projects were made about creative reuse and redesign of furniture and develop the model of 'Circular Customer' together with the research institute RISE, businesses, other municipalities, and regions. 

A procurement agreement for reused furniture and redesign-services has been developed and implemented. Circular requirements for working clothes are under development. 
Sustainable food system: 
A flow mapping and recommendations for continued work within the City of Gothenburg have been developed for a sustainable food system from a circular perspective, together with region, businesses, and academy. 

Reuse in the city's departments. 

Design and implementation of a new physical circulation platform for reused furniture is under development. Our 10 year-old digital furniture-reuse system in the city is also under development, increasing efficiency of the system and traceability of furniture. 

Initiatives has been taken and more actions are planned to extend service life of the city's electronics, i.e. computers and phones. 
Initiatives for and with the citizens: 
A pilot project where the city's waste and water department were coaching property owners how to help. 

Citizens to prevent waste, reuse and share. 

A digital 'Sustainable living' arena for citizens is under development by the department of democracy and citizen services. 

Development, testing and evaluation of four staffed, neighbourhood meeting places, 'Fixoteks', where citizens can share, borrow, reuse, recycle and repair stuff. 

A pre-study made about the potential and interest for a cross-sectoral collaboration for a Circular Gothenburg 2030, initiated and project-managed by the city. 
Link to Circular Systemic Solution
This information will be filled in at a later stage
Circular economy good practices
This information will be filled in at a later stage
Key publications, policies, legislations and initiatives
This information will be filled in at a later stage
Support from CSO
This information will be filled in at a later stage
Resource use, flows and materials
This information will be filled in at a later stage
Image