ISPIM Innovation Conference 2023
04. - 07.06.2023
The 2023 ISPIM Innovation Conference - "Innovation and Circular Economy" - will take place in Ljubljana, Slovenia from 4 to 7 June 2023. Researchers, managers and business leaders will share insights into innovation management hot topics, with a focus on innovation and the circular economy.
Event location:
Ljubljana, Slovenia
Organiser:
ISPIM - the International Society for Professional Innovation Management
More information
Engage with fellow innovation professionals from academia, industry, consultancies and the public sector in a truly diverse event with over 500 delegates from around the globe. Take part in workshops, hot-topic discussions and discussion panels, as well as sessions on the latest academic research results and industrial projects. Hear from innovation leaders and learn about the thriving innovation ecosystem in Slovenia - and, of course, experience ISPIM's great networking events at fantastic venues throughout "the most beautiful city in the world"!
This conference will be in-person only. However, a limited number of virtual presentations will be included.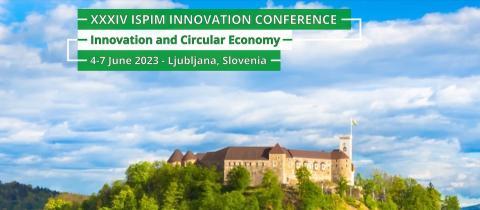 Event category
Third-party events