Circular Economy Hotspot Dublin 2023
29 May - 01 Jun 2023
Circular Economy Hotspot has become the flagship event on the circular economy calendar. First organised by the Netherlands in 2016, Circular Economy Hotspot highlights ground-breaking circular economic initiatives, best practices and innovation.   
Event format:
On location
Organiser:
The Rediscovery Centre, Eastern & Midlands Regional Waste Management Planning Office, Dublin City Council Climate Action Team, CIRCULEIRE 
More information
Circular Economy Hotspot Dublin 2023 (CEHSD 2023) will revolve around three key themes: Policy in Practice, Citizen Engagement and Innovation & Collaboration.  The themes will be explored across four focus areas: Social Enterprise, Design & Manufacturing, the Built Environment and Food Systems & the Bioeconomy.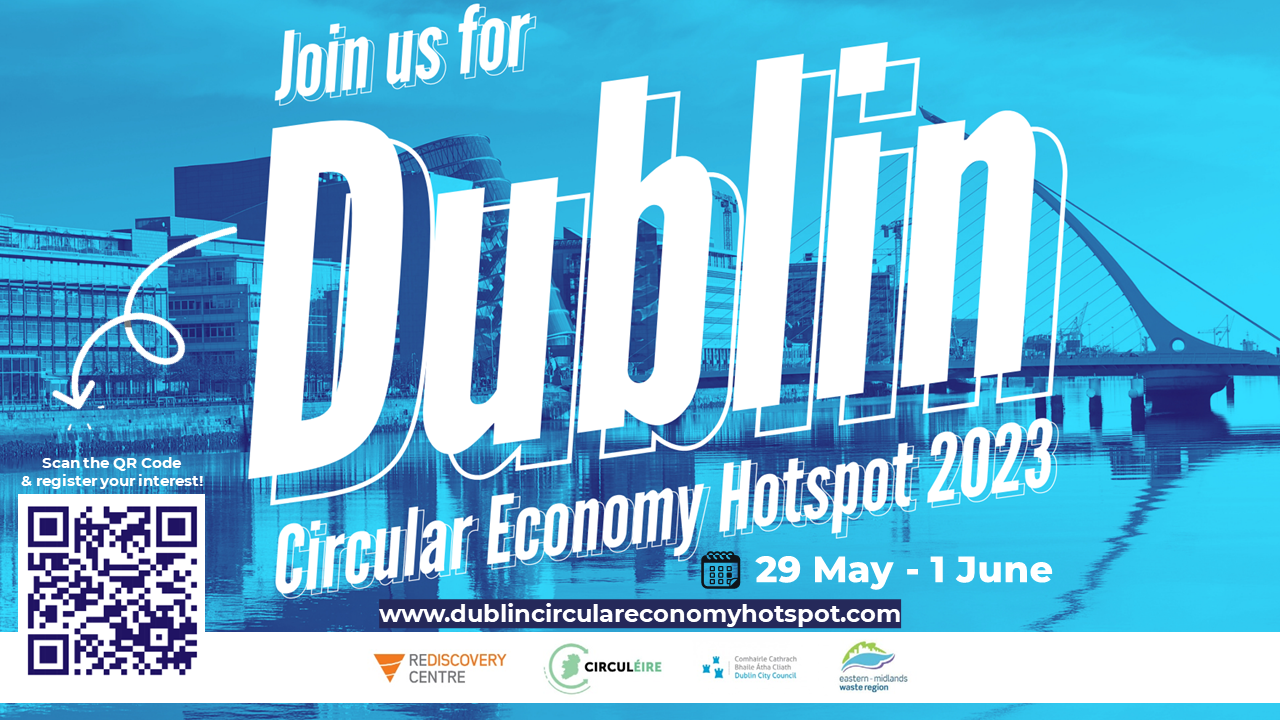 Event category
Third-party events