Circular Economy Forum
30 - 31 Mar 2023
At the invitation of Roubaix elected representatives, this event will gather all the enterprises, citizens, associations and local authorities interested in circular economy, as well as Upcycle Your Waste European project partners. The forum will take place in the Roubaix city hall (the 30th of march 2023 - afternoon) and in La Condition Publique (the 30th of march 2023 - evening - and the 31st of march).
Event format:
On location
Event location:
Roubaix City Hall and La Condition Publique
More Information
Thursday afternoon will be dedicated to the closure of the Upcycle Your Waste European project, with round tables held in English (live translated in French) from ~1:30 pm to 4 pm (UTC+1), and a visit to the Tissel factory (an +10,000m² space dedicated to circular businesses) until 5:30 pm (UTC+1).
Round tables will be live-streamed in English (live translation in French), and attendees will be able to interact with the speakers.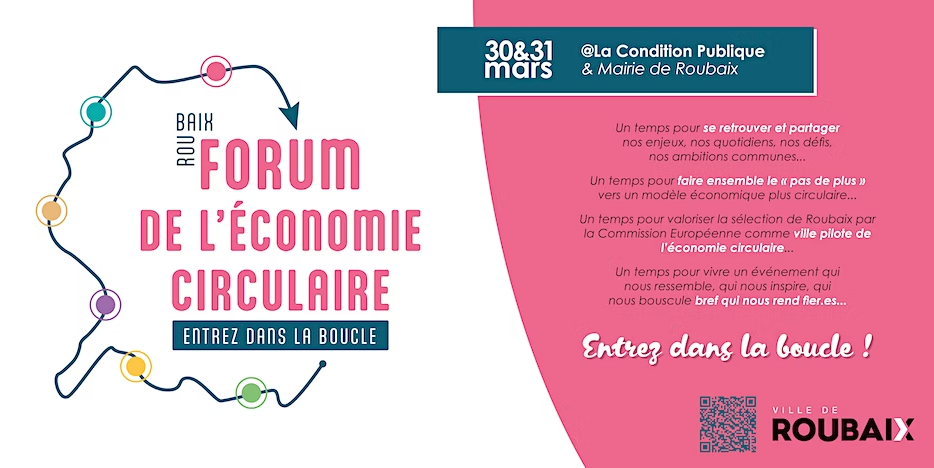 Event category
Organised by CCRI stakeholders