Event type:
CCRI Webinars
3rd webinar on Monitoring the Transition to Circular Economy
07.02.2023, 10:30AM - 12:15PM Europe/Brussels
The webinar will provide an introduction to the concept of monitoring frameworks within the context of circular economy initiatives. Drawing on experiences from the ground, it will discuss practical examples from cities and regions and related challenges. A brief presentation of the Self-Assessment Tool, which is being developed by the Circular Cities and Regions Initiative Coordination and Support Office (CCRI-CSO), is also on the agenda.
Event format:
Virtual live
Event location:
Online – MS Teams
More information
The webinar is open to all interested parties and will be particularly useful for local and regional authorities who need to monitor the impacts of circular economy policies, as well as other CCRI Stakeholders.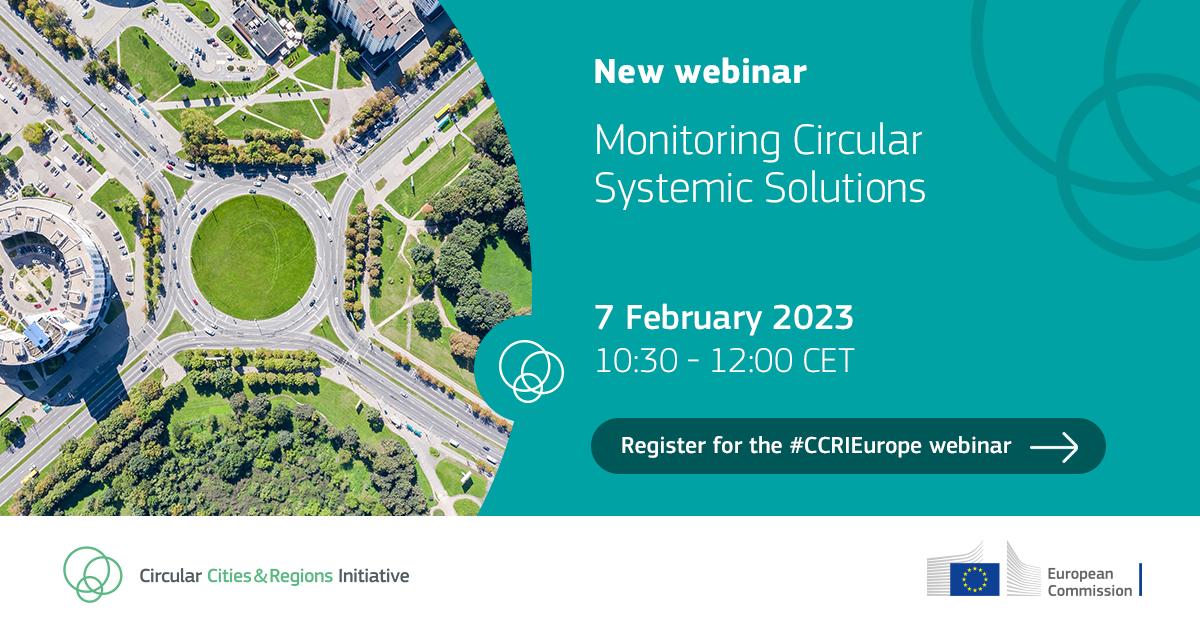 Event category
Organised by CCRI-CSO